Introduction
In August 2014 we made contact with writer and broadcaster Hugo Vickers (Loving Garbo: The Story of Greta Garbo, Cecil Beaton and Mercedes de Acosta, 1995) and he agreed on answering our collected questions.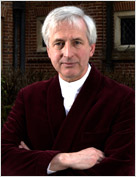 Hugo Vickers wrote Loving Garbo
We would like to take the opportunity to thank Hugo Vickers again for the kindness in answering our questions.


Questions and Answers: August 16, 2014
GF: Your latest book Cecil Beaton: Portraits and Profiles will be released on Sept 4, 2014. Can we also expect some portraits by our Miss G.?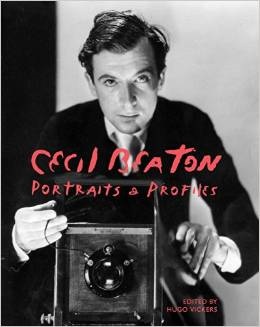 Cecil Beaton: Portraits and Profiles, 2014
HV: Yes, she is well represented in the book - two whole pages of text and four glorious photographs. The book is serialized in the Mail on Sunday today - 17 August, 2014.
GF: Are you planning to publish an 'expurgated' version of the 'happy years' book, the 3rd volume of Beaton diaries devoted to Garbo one day? Is there an extended version with more details never published before?


Garbo and Beaton, England 1951

HV: Most of the Garbo material was used in Loving Garbo. There are no plans to publish more diaries at present. I think the relationship has been well enough covered.

HV: There are some original Garbo letters on display in the exhibition at the Salisbury Museum, Wiltshire, UK until 19 September. The exhibition will come to Colefax & Fowler in London on 18th November.
GF: Did you ever meet Valentina Schlee? In this case, did she tell you something about Garbo you could share?


GG, Schlee and Valentina, ca. late 1950s

HV: I most certainly did meet Valentina, first in New York in December 1982, then quite a lot in Venice in the summer of 1983 as she was staying in the same hotel, Cipriani. I also visited her in her apartment again in February 1984.

HV: As you will be aware, she did not like Garbo. The only time the name almost came into the conversation, she crossed herself and said in French "On ne dit jamais ce nom-la!" It was interesting to see her apartment as it was identical to Garbo's. Same building, as you know.
GF: Did you ever meet Garbo in person?


GG walking in NY, ca. mid 1980s

HV: No, I was always on the lookout for her when in New York. I once thought I saw her in a doorway when it was raining, but I cannot be certain. On balance not her.
GF: Sam Green. You told us that you knew him. We would love to know if he ever planned on doing a book. Yet, we – as the fans loved that he was so respectful to her and did not sell his personal story and the polaroid's he made from GG while 'clowning' around. Is there anything you might want to share with us?


Garbo and Green on Corsica, 1973

HV: Sam was preparing a book and he told plenty of stories about Garbo. He allowed some authors to use his photos. His tapes of Garbo are at a university in the USA, so available for people to listen to. Unfortunately he died before the book was written. I have some drafts somewhere.

HV: Sam was very clever at making friends with difficult people (Yoko Ono was another). He escorted Garbo round to places, even travelling in Europe to Cecile de Rothschild's etc. She always called him "Mr Green". In the end she dropped him, as she always did to people who were good to her.

They "deceived" her.
GF: Beaton's 'Garbo photos' from 1946 are amazing and very popular. Yet, we think it is sad that there is no picture book just from the session. Plus there are many more personal pictures Beaton made (in the 50s, 60s). Did you ever think about doing a whole pictures book?

The complete 1946 session? Maybe ad the 1950s sessions and the private pictures from the 1960s?


GG by Beaton 1946

HV: No, I am not keen to do this. I have copyright on Cecil Beaton's words and diaries, but not his photos. Sotheby's have these. They could do a book one day perhaps.