Merrie Melodies: I've Got to Sing a Torch Song
(USA, 1933)

Introduction
I've Got to Sing a Torch Song is a 1933 Merrie Melodies animated short film. Merrie Melodies is a series of animated comedy short films produced by Warner Bros. between 1931 and 1969, during the golden age of American animation. In a group of very early Merrie Melodies shorts, we find the cartoon staff hard at work promoting the Warner Bros. music catalogue. Perhaps they hoped moviegoers would buy the related sheet music at a music store on the way home from movie theatres.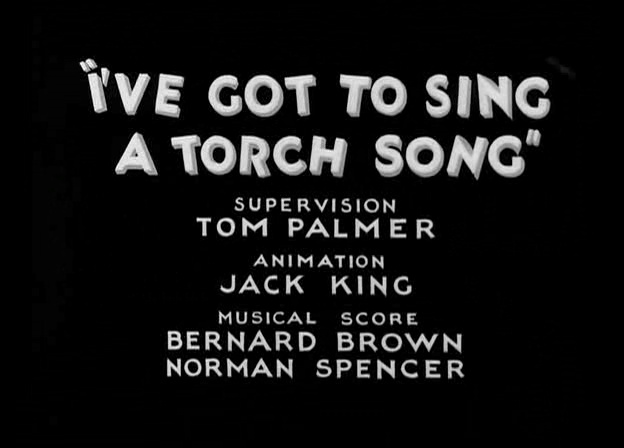 | | |
| --- | --- |
| Directed by: Tom Palmer | Produced by: Warner Bros. |
| Production company: Warner Bros | Distributed by: Warner Bros. |
| Release date: September 23, 1933 | Running time: 7 minutes |
| Country: United States | Language: English |
The plot
This short is a series of celebrity sketches set at a radio station. It shows people the world over tuning into their radios for all-day entertainment. This conceit allows for a wildly eclectic assortment of movie stars, radio stars, and even political caricatures.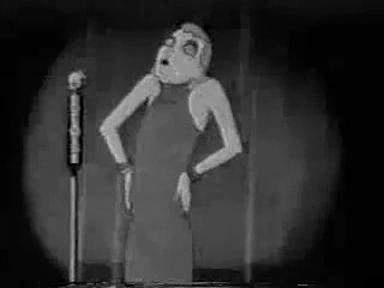 GG on stage
We see both George Bernard Shaw and Benito Mussolini doing their morning exercises by radio. There is a running gag with radio's Fire Chief Ed Wynn. Movie comics Wheeler & Woolsey are seen cooking in an African cannibal's flame-boiled pot. James Cagney and Joan Blondell are also in view, doing their tough guy and tough gal routines.

GG 'promotes' Warner Bros. music catalogue
The title song is from Warner Brothers musical Gold Diggers of 1933 (1933). The rendition of that song in this cartoon is sung by no less than Mae West, ZaSu Pitts, and Greta Garbo!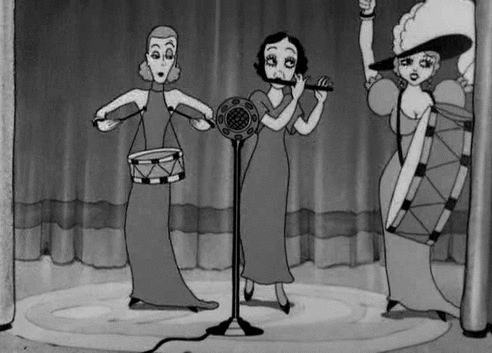 Mae West, ZaSu Pitts, and Greta performing
At the cartoon's conclusion, Garbo gets the honour of announcing famous Warner Brothers sign-off "That's all, Folks!"

This cartoon is available on the Gold Diggers of 1933 DVD.

Source: IMDB and Wikipedia
Garbo Cartoons - Introduction

© Copyright 2005 – www.GarboForever.com – Germany – TJ & John – The Webmasters