Garbo Portraits - by Anthony Beauchamp
Introduction
Garbo posed in 1951 for London society photographer, Antony Beauchamp. The result were several stunning color portraits, shot in California 1951. In his posthumously published memoirs Beauchamp recounted that it was Garbo's pal, Harry Crocker, who made the introduction, but it is likely that another friend exerted substantial influence–Beauchamp's father-in-law, Winston Churchill.

Photographer and actress met in the spring of 1951 and Garbo agreed to be photographed perhaps in part because Beauchamp wanted to work in color, which would have been a novelty, and perhaps because it was time for new work to be dangled before the public. Several meetings took place before Garbo relaxed enough to let Beauchamp set up his camera. She tired of the process quickly, however, and in the end only five negatives were exposed.

Garbo met Anthony Beauchamp through her friend Harry Crocker. She met Beauchamp several times before she accepted to be photographed by him in 1951. Garbo agreed to be shot by Beauchamp because he wanted to work in colour and this would have been a new development in her art. Only six negatives were shot. One of these picture appeared on the cover of the famous magazine McCall's, in June 1951.
Garbo's McCall's cover and the Bainbridge book
One portrait appeared on the October 1951 cover of McCall's though in black and white. Inside, a second print was reproduced in color, revealing to fans a new dimension. A photograph from this short session also appeared on the cover of the first substantial biography in English in two decades, simply titled Garbo, written by John Bainbridge and published in 1955.
The Magazine and the Book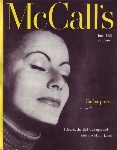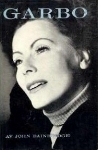 | | | |
| --- | --- | --- |
| | Garbo Portraits | |
| | by Arnold Genthe | |
| | by Ruth Harriet Louise | |
| | by Edward Steichen | |
| | by George Hurrell | |
| | by Nickolas Murray | |
| | by J. E. Jonsson | |
| | by Clarence Sinclair Bull | |
| | by Cecil Beaton | |
| | by George Hoyningen-Huene | |
| | by Anthony Beauchamp | |

© Copyright 2005 – www.GarboForever.com – Germany – TJ & John – The Webmasters