Gray Reisfield's Preface: The Greta Garbo Collection
Color! Color always was the essential component. Other criteria did matter. Quality, condition, proportion, history, practicality – all were important. But colors – shades of rose, salmon, pink and a mossy green – were paramount. In her home there was a riot of color everywhere.

The works meshed and flowed in a wonderous explosion of enveloping hues that lifted the mood. Nothing was black or white.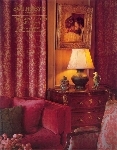 The Auction catalogue, 1990
During the almost four decades when the New York apartment was her only home, she tried to create a harmonious setting where nothing jarred the senses. Always, continually, she sought out those with particular expertise in art, furniture and decorations. Many became her lifelong friends.

She chose those objects which pleased her with slight regard for the current fashion. She was imaginative in combining them: the expensive and the more modest. A. Renoir and a David Levine, the modern and the old.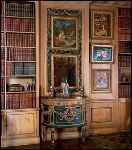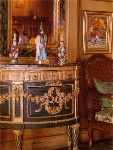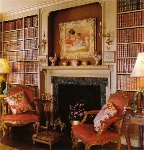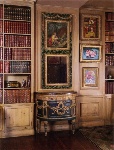 Pics from The Auction catalogue, 1990
An Atlan and a Lemaire, the conservative and the daring – a Thierriat and a Jawlensky. Nothing was static. There was a plan, a logic, but within it, refinements and changes would occur. Sometimes a new color or a new artist would capture her, creating havoc until a new order would emerge. This is a very personal collection.

It reflects totally one person's taste, vision, preference.

One day, some years ago, we were sitting in her living room and she told me: "I love color. I want the room to sing. How can one not understand? With me it's inborn. I just know. I didn't have to learn it. This room is my creation and I think it's pretty good. You must learn to trust yourself."

Gray Reisfield , New York, August 1990