Garbo Stockholm Tour
– In the foot steps of Greta Garbo –
INTRODUCTION
One of the nice things about Stockholm is that much of it looks the same as it did nearly a hundred years ago, so for a Garbo fan, a visit is really worthwhile. Although the house where she lived, on Blekingegatan 32 in Stockholm's Södermalm, was torn down in the early 70's, many of Greta's places still stand today. So if you plan a visit to the capital of Sweden, make sure you take this tour, and follow in the "footsteps of Garbo."
Gamla Södra BB: The Hospital were Greta was born.

The maternity ward is now called Mariaklinikerna. Greta was born here on 18 September 1905. It was an unusually cold day, as Greta's aunt once recalled. Greta came home swaddled in a blanket held together by safety pins.
On a Monday evening at 7:30 PM in Stockholm, Sweden, Greta Lovisa Gustafsson was born at the Södra Maternity Hospital. Baby Greta was 52 centimeters long and weighted 3.5 kilograms. The day after she was born, Pastor Hildebrand christened the little girl.

Greta's parents were Karl Alfred (Kalle) and Anna Lovisa Gustafsson. She was their third child. Her brother was Sven Alfred, born July 26, 1898. Her sister was Alva Maria, born September 20, 1903.
Address: Wollmar Yxkullsgatan 27 in Södermalm/Stockholm.
Blekingegatan 32: The Street in were Greta lived as a child and teenager

The Gustafson family lived on the second floor in a very small three-room apartment in Blekingegatan 32 (Södermalm). They were very poor and Greta never invited any of her friends home from the Dramatenschool (Royal Dramatic School/Theatre).

Greta was ashamed of her home, Mimi Pollak once said. Garbo remembered her childhood as grey and barren. The area around her building was shabby, with undeveloped, muddy lots and broken bottles everywhere. The five story house was demolished in 1972. Since the early 1990's a Garbo bust sculpture "Garbo Mine" has graced a wall on the house.
Address: Blekingetan 32 in Södermalm/Stockholm.
Blekingegatan: The Garbo Group in Blekingetan

There is a special 'Garbo group' in the Blekingatan. The members all live near or even in the house were GG once lived.


Little Greta

The original building was demolished in 1967 but it is still an interesting place. In 2004 the flats in the building were sold and the people who bought them created the GARBO GROUP, in 2005 on Garbo's 100th birthday. They arranged a HUGE meeting there and had 300 visitors. Special Garbo cakes were made from the local bakery next door and coffee was served.


The apartment house; Copyright: BLOM , 2013

They have pictures and a small collection of Greta Garbo material in a special GARBO PUB, a room below the house. On Garbo's birthday, anniversary of her death, and special occasions they hold special meetings there, dedicated to Garbo. Of course 'outsiders' are invited too.

If you want to see the house or be part of the GARBO PUB, you can contact them. They would also take you on walks in Södermalm and show you other Greta related places (see our Stockholm Tour).

They don't arrange 'Garbo Södermalm Tours' in the summertime. If you ever go to Sweden, you can visit the GARBO GROUP. Contact Mari (MariSvensson@live.se).

Adress: Blekingetan, Södermalm
Ekengrens Frisörsalong: The Barbershop were Greta worked as a "Soap girl"

Garbo's father died when she was 14, and the children had to start working to provide for the family. Greta started as a lather girl at Ekengren´s barbershop. "Every day after dinner," she said, "I went to my job and lathered up faces. While my employer shaved a customer, I lathered up the next man´s stubble with fatty lathering soap."

Once she had Paul U. Bergström's son as a customer. "I can offer you, young lady, a better position than you have here", he said and in July 1920 she started at the department store PUB.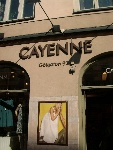 The building today
Address: Götgatan 97 in Södermalm/Stockholm.
Katarina Södra Folkskola: Greta's school

Greta spent seven years in this school, which is still in use. She started there in 1912 and was a very good student. At the end of her studies there in 1919 she had earned an A in religion, A- in reading, writing, geography, history, penmanship and geometry. She also earned many "AB's". Her lowest grade was a "Ba" in addition and gymnastics.

Greta's school class
Greta was seven when she enrolled at Katarina Södra Folkskola, the local school in Södermalm. Her least favorite subjects were geography and mathematics.
Greta's favorite subject was history. She often day-dreamed about fantastic adventures in class while reading her text books.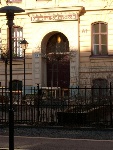 The school today in 2007. It was build in 1888.
Address: Katarina Bangata 41 in Södermalm/Stockholm.
The Greta Garbo Torg: The Greta Garbo Place

The city of Södermalm/Stockholm named a little square not far from the school after her. It was designed by Jonas Berglund in the early 1990s.
Address: Katarina Bangata in Södermalm/Stockholm.
Katarina Kyrka: The church where Garbo was confirmed and sang

On Sunday (April 18, 1920), Greta was confirmed by Pastor Runo Ahlfeldt of Katarina kyrka, the local church in Södermalm.


Greta with 11 years old

As the first World War broke out in 1914, little Greta was singing in the choir at "Sofia kyrka". She and a very good friend earned a krona for singing. Greta had a lovely contralto voice. She also took part in theatrical neighborhood shows, performed for Salvation Army storefronts.

Katarina kyrka (Church of Catherine) is one of the major churches in central Stockholm, Sweden. The original building was constructed 1656-1695. It has been rebuilt twice after being destroyed by fires, the second time during the 1990s. The Katarina-Sofia borough is named after the parish and the neighbouring parish of Sofia.
Address: Högbergsgatan 15 in Södermalm/Stockholm
Mosebacke theater: The theater Greta went as a kid.
Across the island at Mosebacke Torg (Square), Greta, at the age of seven, discovered the excitement of watching the actors come and go from Mosebacke cabaret theater. She went alone. Because she rarely had the money to see the shows (she wouldn't manage that until she was twelve), she would wait for hours in the cold, dimly lit alley to get a glimpse of the actors backstage.

Greta with 11 years old
"I used to go there at 7:00 in the evening ... and wait until 8:30. Watch them come in; listen to them getting ready. Listen to their voices doing their parts in the productions! Smell the greasepaint! There is no smell in the world like the smell of the backstage of a theater. No smell will mean as much to me – ever. ... Night after night, I sat there dreaming. Dreaming when I would be inside – getting ready."
Greta crept closer to observe favorites such as Josef Fischer and Sigrud Wallén. Always the center of artistic activity, Mosebacke, meaning "Moses Hill," was regarded as Stockholm's Montmartre. From here, Greta could take in the impressive panorama below, admiring the ships as they sailed across the Strömmen. Greta rarely ventured into that other land – the posh neighborhoods on the north side of Stockholm – but she could envision the day when she would be accepted there.
Address: Mosebacke torg in Södermalm/Stockholm
Sources: Karen Swenson - A life apart
PUB: The Department store were Greta worked
Garbo first worked in the fashion department, where she also got to be a photographer's model and had parts in filmed commercials. Later she worked in the hat department, where film director Erik Petschler came to select hats for a new film.
At first Greta was running errands and unpacked hats in the millinery department but after awhile Greta was transferred to the women's clothing department. She was the youngest of the ten salesgirls. Magda Hellberg was the head of PUB's woman's clothing department. Greta was a shop girl now, with a starting salary of 125 kronor per month.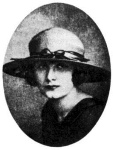 Greta models for the PUP
Erik A. Petschler offered Greta a role in the film Luffar-Petter. When Greta couldn't get time off from PUB, she quit "to be in the film" as she wrote in her dismissal notice.
More info HERE!
Address: Hötorget in Nordermalm/Stockholm.
NK's Terrace: The location where parts of Our Daily Bread was filmed
The NK is a big department store in Stockholm. Greta and three other girls did a commercial for cakes and pastries. This small promotional film is known as Our Daily Bread.

They stuffed themselves with tons of baked goods and cookies for the a small promotinal film for Swedens Baker Industry.The orginal title was Konsumtionsföreningen Stockholm med omnejd. You can find more info HERE!
Address: Hamngatan in Stockholm
Odéonteatern: Luffar-Petter had its premier here on 26 Dec, 1922
Greta was certainly in the audience when the film was premiered. The theatre is now demolished. The film was relased at the end of 1922 and received poor reviews, but a newspaper picked up on the new arrival, Greta Gustafson. "She can be a Swedish film star. The reason: her Anglo-Saxon appearance" were a couple of the comments.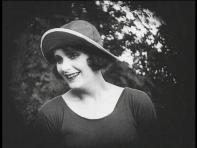 Greta's mother supported her daughters decision to leave the PUB to work in the film.
More info HERE!
Address: Brunkebergs Thurs.g 15 in Stockholm.
Kungliga Dramatiska Teatern: Royal Dramatic Theatre of Sweden
After Luffar-Petter Greta wanted to continue in films. Petschler told her she needed more education and advised her to apply to the Royal Dramatic Theatre School.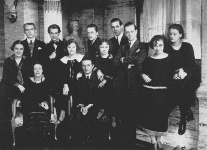 Greta and other students
She remembers the mandatory audition, "I was never so close to passing out as I was when I stood there and looked at them. All I could think was that I didn't want to go back to work at PUB. I simply had to succeed". She passed and had her first lesson on September 18,1922. The head of the school was director Gustaf Molander.
The most famous students at Dramatens Elevskola were: Signe Hasso, Greta Garbo, Gunnar Björnstrand, Ingrid Bergman, Max von Sydow, Jan Malmsjö, Gunn Wållgren, Börje Ahlstedt, Bibi Andersson, Eva Dahlbeck, Gerda Lundequist and Lars Hanson. More info HERE!
Address: Nybroplan in Stockholm.
Odengatan 7B: This was Mauritz Stiller's residence
Molander told her that Swedish master director Mauritz Stiller wanted Greta to audition for his next planned film – Gösta Berling Saga. Greta went to his house three times before she was admitted.
Stiller took his time with her and it is said that he told her that she to lose some weight for the part. In May 1923, he did a screen-test with her. Despite nervousness she performed wonderfully and got the role as Countess Elisabet Dohna.
Greta's screen-test with Stiller for Gösta Berling Saga, was made in early summer of 1923. Stiller told her to lie in bed and play "sick".

Greta thought that this was a big joke and was ashamed to try this. Stiller waited for her to find her rhythm and when she didn't, he yelled at her in frustration: "My God, don't you know what it is to be sick?"

Greta later stated that after Stiller yelled at her, she became a very sick lady. Stiller's Screen-test with Garbo is lost. More info HERE!
Address: Odengatan 7B in Stockholm.
Skogskyrkogården: Garbo's Grave
Nine years after her death, Garbo's ashes came home to Sweden. The grave is on a hill in quarter number 12 near Skogskapellet (chapel), where the burial ceremony took place in June of 1999. More info HERE!
Greta's mother, her father and her sister are burried at Södra Skogskyrogåarden too. Not far from Garbo's stone there is the Gustafsson family grave, where her parents and older sister Alva rest. It's in quarter 19 and a bit hard to find.

fter Greta's mother died in 1944, her body was cremated and after the war, Sven (Greta's brother) brought her urn to Sweden and buried her.


The Gustafson family grave in 2008!
Address: Skogskyrkogården in Stockholm.
Rasunda: Swedish Filmuseum/FilmCity
Filmstaden in Solna was built in 1919 and was for 50 years the center of the Swedish film industry. Many movies were recorded in the Filmstaden studios. At Filmstaden you can see the classic buildings and imagine a movie in black and white. The most famous movie recorded at Filmstaden is probably The Seventh Seal, 1957, directed and written by Ingmar Bergman.
Adress: Råsundavägen 150, Solna
Mauritz Stiller's Grave: Garbo's director, menthor and friend
It is located in Norra begravningsplatsen, literally "The Northern Cemetery". It is located in Solna (north of the Stockholm City Centre). Stiller's tomb is in the Jewish part of the cemetery.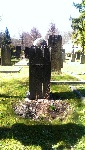 Adress: Norra Begravningsplatsen, Solna/Stockholm
Lars Hanson's Grave: Garbo's co-star in three films
It is also located in Norra begravningsplatsen.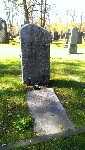 Other famous graves located there:
1. Victor Sjöström (director of The Divine Woman)
2. Gösta Ekmann (co-star in En lyckoriddare)
Adress: Norra Begravningsplatsen, Solna/Stockholm
'The Garbo-Suite': Sleep like a star
Strand Hotel in Stockholm created a suite and dedicated it to Miss Garbo.


copyright by Radisson Blu Strand Hotel

Adress: Nybrokajen 9, Stockholm
Gösta Berling's Saga/Garbo Room: ABBA's 'Benny' tribute suite
The Hotel "Rival Ab" is owned by ABBA's Benny Andersson and is located in central Stockholm. It has a room 'themed' after Gösta Berling's Saga.


The deluxe room in green, with movie scenery out of Gösta Berling's saga with Garbo.

Adress: Mariatorget 3, Stockholm
Garbosällskapet – The Garbo Museum: It was founded by The Garbo Society
In Sweden it is simply known as Garbosällskapet. This small but very impressive Garbo "museum" was founded by The Garbo Society in 2001 in Hogsby (Sweden). It is an independent idealistic association. The museum is open to the public.

Adress: Storgatan 26 in Hogsby