FILM WITH WALD/KRASNA & R.K.O. PICTURES (1950)
California , August 1950: The New York Times wrote that film producer Jerry Wald, disclosed that he and his partner, Norman Krasna, are discussing a deal with Greta Garbo for her long-delayed return to the screen.

Jerry Wald was an American producer and screenwriter for motion pictures and radio shows.

Jerry Wald
According to Wald, he and Krasna have found a story which Miss Garbo is interested in doing, and they expect to conclude arrangements with her and close the purchase of the story next week. In the meantime the producer declined to divulge the title or the name of the author of the property.

The Garbo deal, Wald said, does not depend on the current Wald-Krasna negotiations with R. K. O. for an autonomous production unit at that studio. If the negotiations are not successfully concluded by Saturday night, a deadline established by previous agreement between Howard Hughes, R. K. O. managing director, and the producing team, Wald and Krasna will be free to make deals elsewhere, and they expect to take the Garbo project with them.

The R. K. O. agreement, Wald explained, is being held up by Hughes' failure to give the producers contractual guarantees of full autonomy.

Wald produced and wrote many films between the 1940s and 1960s. His most famous productions were In Love and War, Peyton Place, The Glass Menagerie and From Here to Eternity.

It is unknown what project this was going to be but i think it could have been the film The Blue Veil. This was the single most successful effort from the production team of Jerry Wald and Norman Krasna.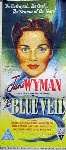 Was the project The Blue Veil?
Jane Wyman played the lead role and pulls out all the emotional stops as a young Frenchwoman named Louise, who, after losing her husband and child in WW I, devotes the rest of her life to selflessly caring for other people's children.

In true "woman's story" fashion, Louise ages and ages beautifully, sacrificing all for the sake of others. On the brink of destitution, she is rescued by her former charges, all nicely grown up and boundlessly grateful. A remake of the French Le Voile Bleu, The Blue Veil was adapted for the American screen by radio's Norman Corwin.
SOURCES: News magazine
INSPIRATION (1950)
Another fake rumor is that MGM tried to get Garbo for a remake of her 1931 smash Inspiration.


VHS cover
SOURCES: GARBO Book
LOVER AND FRIEND / LA DUCHESS DE LANGELAIS (1950)
After the production of La duchess de Langelais (the planned release title was Lover and Friend) was stopped, American producer tried to re-interrest Garbo in the film.


Fan art, comeback fyler

He postponed the production to autumn 1950 and hope that Garbo would also finance the film. Garbo wasnt interrested anymore.
SOURCES: Garbo Book
PANDORA AND THE FLYING DUTCHMAN (1950)
Garbo was American film director, producer and screenwriter Albert Lewin first choice for Pandora Reynolds part in the film.

It would have starred her next to to James Mason. Ava Gardner got the part after Garbo declined. No details are known.


Ava Gardner as Pandora

Pandora and the Flying Dutchman is a 1951 drama film made by Romulus Films and released by MGM. It was directed by Albert Lewin and produced by Joe Kaufmann and Albert Lewin from his own screenplay, based on the legend of The Flying Dutchman. It starred Ava Gardner and James Mason, and featured Nigel Patrick , Sheila Sim, Harold Warrender, Mario Cabré and Marius Goring. It was shot by cinematographer Jack Cardiff.


Filmposter
SOURCES: News magazine
CBS "THIS IS SHOW BUSINESS"–TV (1951)
Producer Irving Mansfield offered Garbo $ 25.000, to appear in the CBS TV SHOW - This is show business. Garbo declined, she didn't want to appear in front of a studio audience.
SOURCES: GARBO Book
TV SHOW "KATE SMITH" – TV (1951)
Garbo was offered $ 20.000 for an appearance in the Kate Smith Show.

Smith was one of America's most beloved entertainers, with a radio, TV and recording career that spanned five decades.
SOURCES: GARBO Book
SCARAMOUCHE (1951/52)
Garbo was offered a role in this MGM classic starring Stewar Granger and Mel Ferrer. This was said in a TCM Documentary.

It was said the the producers wanted Garbo for the part of Marie Antoinette which later went to Nina Foch.

The part of the French Queen was originally planned to be a far bigger part but the script was re-written. The final scene with Nina Foch as Marie Antoinette was cut in editing.


DVD cover

I think it is also possible that Garbo was also considered for the role of Lenore but there is no proof for this. Ava Gardner was also considered for the part.

Eleanor Parker played the beautiful Lenore in the final film version, which was released in 1952.
ALTERNATIVE TITLES: Alexandre Dumas' The Three Musketeers
SOURCES: TCM TV Channel
THE DIVINE COMEDY (early 1950s)
Spanish director Abel Gance wanted Greta for a film version of this famous drama.Abel Gance (1889 - 1981) was a French film director, producer, writer, actor and editor best remembered for his work in silent film.


Abel Glance

The Divine Comedy (Italian: Divina Commedia), written by Dante Alighieri between 1308 and his death in 1321, is widely considered the central epic poem of Italian literature, and is seen as one of the greatest works of world literature.

The poem's imaginative and allegorical vision of the Christian afterlife is a culmination of the medieval world-view as it had developed in the Western Church. It helped establish the Tuscan dialect in which it is written as the Italian standard.
SOURCES: GARBO book
THE MEDIUM (1950)
Based on Menottis modern opera play.

It is a simple story with enormous psychological overtones: Madame Flora, a fraudulent medium, begins to believe her own deceptions and has a nervous breakdown after she feels a cold hand touch her during a séance.

Menotti just signed a movie deal for his play. He meet Greta at a party and suggested her to star in the planned film version as Madame Flora.

The film was released in 1951 but without Garbo.


Still from the 1951 film
SOURCES: GARBO book
FLESH AND THE DEVIL (1950)
Clarence Brown insisted that a remake of Flesh and the Devil would be a great Comeback for Greta.

That was already rumoured to be a possible film idea in 1945 but I'm not sure if this is true.

Anyway, Clarence Brown said that Garbo liked the idea and so did MGM. Brown started writing a script but after only two weeks he get a call from MGM.


MGM wanted Ava Gardner

They told him that they had some new thoughts about the project. The film should be made in South America and not in Germany (due of financial reasons) and than they thought that Ava Gardner could be a better choice for the film instead of Garbo.

"I just went out" so Clarence Brown.
SOURCES: GARBO book
DORIAN GRAY (1950)
Screenwriter Katharine Cornell talked to Garbo about a possible Comeback.

Greta insisted that only the role of Dorian Gray would bring her back to the screen. She even added one conditon. Garbo had recently seen Bette Davis in All About Eve.

It wasn't Davis that impressed her but a young blonde actress named Marilyn Monroe.


Marilyn Monroe

Garbo told Cornell she'd do the picture only if the director cast Marlilyn Monroe as the young girl that Dorian deflowers, ruining her life.

As an after-thought, Garbo added: "And, yes, I think Miss Monroe should be photographed nude at one point in the film."
SOURCES: GARBO Book
ORPHEE (1950)
Cocteau offered both Marlene Dietrich and Greta Garbo were approached about playing the mysterious Princess. Both declined.


Movie poster
ALTERNATIVE TITLES: Orpheus
SOURCES: GARBO Book, Internet
QUO VADIS (1950)
After the filming was stopped of the original Quo Vadis in 1949, the project changed hands the following year.

Directed by Mervyn Le Roy and produced by MGM. A rumor is that the producers wanted to re-team Garbo and Robert Taylor as Lygia and Marcus. It didn't turn out.

When Quo Vadis Screenwriter S.N. Behrman tried to get in contact with Garbo, to offer her the part of Lygia, George Schlee prevented it.


Movie poster

Maybe both were just too unhappy that the La Duchess De Langelais film was stopped. Quo Vadis was released in 1951 and the role of Lygia went to Deborah Kerr. It was a big hit.
SOURCES: GARBO Book, Internet
LOLA MONTES (early 1950s) – FICTION
This is taken from the Garbo book Gli occhi di Greta Garbo by Manuel Puig, released in 1991. It's a fictive story.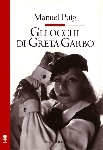 Gli occhi di Greta Garbo it is not a biography. The book contains a collection of short-tales about actors and actresses but they are all invented by the author. There is a little story about Garbo going in the hospital to visit Max Ophuls and they talk about the post-phoned production of the planned Garbo comeback film La Duchess de Langelais.

In the book it is written that in the early 1950s director Max Ophüls still wanted to do a film with Garbo after the failure of La Duchess de Langelais, were Ophüls was signed to direct in 1949.

Manuel Puig, the author of this Italian book writes that Max offered Garbo the lead role in one his next project called Lola Montes.
The film was going to tell the tragical story of the life of Lola Montes who was a great adventurer and stopped being the attraction of her circus after having been the lover of various important men.

Of course it was never made with Garbo but Opüls really did the film. This French production was released in 1955. Max Ophüls directed and it starred Martine Carol (as Lola Montes), Peter Ustinov and Anton Walbrook.
Thanks to Gianni
CHRISTIAN DIOR FASHION - FASHION (1951)
Autumn 1951, Garbo was secretly in Paris. She travelled as "Mrs Clark" and had a meeting with famous french fashion designer Christian Dior.

Some magazines wrote that he made some gowns/costumes for a possible Garbo Comeback.

It is unknown if those costumes were for a film or just fashion for her to wear. Maybe a new photo session? Or for a possible unknown promotion project?


Christian Dior

Its is said that a private fashion show was held with Garbo as a guest. 'Garbo-esque-styled' models were wearing the costumes, Christian Dior made especially for Greta.

The magazine wrote that she was interested and impressed. It is not known if Garbo ever tried to wear any of those on but a reporter who saw some of the fashion, described two gowns.

One was an ancient Greece-like inspired homage to Homers 'Penelope' and another one was called 'Duse', inspired by the legendary actress.

After the show she thanked Dior and went.
SOURCES: German and French Magazine
MY COUSIN RACHEL (1951)
George Cukor tried to get her to star opposite Richard Burton in the film of Daphne du Maurier's book.

She gave Cukor her okay but relented at the last minute and the role went to Olivia de Havilland. She declined by saying that she could never play a Cornish woman. Cukor was upset.

Abnother source wrote that Garbo dis­cussed the adaptation of this novel with screenwriter Nunnally Johnson, who reported back to George Cukor of their telephone chat:

"She couldn't have been more charming or adamant. She repeated her several emotional reasons for not wishing to come back into pictures and did this so winningly that I was presently enthusiastically on her side, in fact provided her with several additional reasons which up to that moment she hadn't thought of.

The passion was so evident in my voice and manner that she quite prudently avoided any sugges­ tion of a meeting in person. This was no time for any of us to lose our heads."
The Film was released in 1952, starring Olivia de Havilland.
SOURCES: GARBO Book
UNKNOWN "CHARLES FELDMAN" PROJECTS (1951)
In early 1951, Garbo signed a contract with the agent and film producer Charles K. Feldman.

He was going to find possible projects for Garbo but none of his many tries get into further production. Feldman produced hits like A Streetcar named Desire, The seven Year Itch and What's new Pussycat?

The only thing I know is that he wanted to re-team up Garbo and Billy Wilder.

It is unknown what he tried to achieve for Garbo.
SOURCES: GARBO Book
LADY CHATTERLEY'S LOVER (1951)
Acting on Garbo's behalf, Salka Viertel and George Schlee approached David Selznick about a joint production with Svensk Filmindustri, of Lady Chatterley's Lover. Selznick was tempted, but finally decided to "toss up the sponge on it," fearing interfer­ence from censors.

This was going to be a Selznick co-production with Svensk Filmindustri & Gustaf Molander. Based on the scandalous novel with a screenplay by Salka Viertel.

Garbo's version was said to be completely re-written with less exploit love scenes and the story was placed to Sweden.

But the Breen office denied, even the consideration, to publish the film for the American market, so the project was stopped.

In 1955, Danielle Darrieux (who once was called the French Garbo) starred in a French film version of Lady Chatterley's Lover. Due to its content, the film was banned by the Catholic censors in the United States.

Lady Chatterley's Lover is a novel by D. H. Lawrence written in 1928. Printed privately in Florence in 1928, it was not printed in the United Kingdom until 1960 (other than in an underground edition issued by Inky Stephensen's Mandrake Press in 1929).
SOURCES: GARBO Book
DUSE (1951)
Producer Selznick told Feldmen (Garbo's New signed Agent) that he would love to give the Duse Story another chance.

Feldman wanted to convince Selznick, that he want Garbo to do a film with Billy Wilder at first.


Eleonora Duse

Selznick told him that he thought, that it is impossible, Garbo wouldn't do two films and that she has to decide.

Selznick didn't want Garbo to sign a contract again for anyone else but him and that their future works could be a new start for her and that she should trust him and put her career in his hands.

This was Selznick's last real try to get Garbo back on screen.
SOURCES: GARBO Book
TERESE OF AVILA (1951)
Salvador Dali announced that Garbo would star in a film he is preparing of the life of the Spanish mystic St Teresa of Avila.


St Teresa of Avila

Teresa claimed to see visions and founded a new order of nuns. Nothing further is known.
ALTERNATIVE TITLES: St Teresa, St Teresa of Avila
SOURCES: GARBO Book
HOMER'S ODYSSEY (1951)
Jean Cocteau tried to produce a version of Homers Odyssey.

He wanted to star in the lead, write the script, produce the film and direct.

Greta was offered to play the three women foremost in Odysseus life, his wife Penelope, Circe the Enchantress and Calypso the Nymph. Nothing turned out.


Jean Cocteau
SOURCES: GARBO Book
STRICTLY DISHONOURABLE (1951)
Several sequences from A Woman of Affairs, featuring her and John Gilbert are shown as part in this Ezio Pinza's film.

Her voice is also heard during a two minute trailer for a film called The River.

A cameo in the film was declined by Garbo.
SOURCES: GARBO Book
DEATH BE NOT PROUD (1951)
On May 16th, 1951, Metro-Goldwyn-Mayer announced that Garbo and Dore Schary, the company's vice president in charge of production, have discussed the prospect of a screen comeback for Miss Garbo. John Gunther, author and political commentator, will come to Hollywood next week to consult with Schary about the story he has written as a vehicle for Miss Garbo. The Gunther yarn was described only as having "a European background."

Later it was announced that the screenplay was based on famous John Gunther novel Death be not proud. Its about the life and early death of his teenage son Johnny, who died from a brain tumour.

Garbo was a friend with John and Frances Gunther and it was John's wish that Garbo should star in a movie version of his novel which he than wanted to dedicate to his son.

Death Be Not Proud is a memoir by American author John Gunther, taking its name from Holy Sonnet 10 by John Donne. In the book, he records the true story of his teenage son's struggle to overcome a brain tumor, and his ultimate death at the age of seventeen. The book, published in 1949, records in simple detail all the events and tensions that made up the months that Johnny Gunther fought for his life and his parents sought to help him through recourse to every medical possibility then known.

Partly because of its stark honesty about the pain that this kind of struggle causes a family, and partly because of its refreshingly revealing portrait of a brilliant young man (he discovered a new way to liquefy ammonia) struck down too young by incurable illness, Death Be Not Proud became a best-selling book that is still popular today.
SOURCES: GARBO Book, News Magazine
THE WIDOW AND THE GIGOLO – STAGE OR FILM (1950-52)
Tennessee Williams wrote the novel in 1950 and hoped that Garbo who do the part on stage or on film. She wasn't interested.


Tennessee Williams

Years later she was offered again the chance to star in a movie version of the novel. The title was The Roman Spring of Mrs Stone.
SOURCES: GARBO Book
THE DEEP BLUE SEA (1952)
I read that this project was planned by George Cukor and MGM.

They wanted to buy the rights of this Terence Rattigan playwright, if Greta would be interested. She wasn't.


film poster from 1955
SOURCES: GARBO Book
THE DREAMERS (1952)
Writer Truman Capote was very interested in writing a script based on Dinesen's The Dreamers.

He hoped that this would be the reason for her to come out of her retirement.Truman once said that he wrote the screenplay for the most beautiful woman on earth.

In The Dreamers writer Isak Dinesen (Out of Africa) uses the concept of identity to offer a way to cope with tragedy.

A famous opera singer, Pellegrina Leoni, loses her voice in a terrible fire. Afterwards she pursues a life of constantly changing roles. The author delivers this tale as a tragicomedy. The heroine dies at the end after some joyous adventures under assumed names. Karen Blixen later said that the diva's loss of voice represents her own failure with her farm, and in this story she evaluates how to go on living. With a clear identity as an opera singer, Pellegrina experiences earthly paradise. But tragedy makes her assume a series of masks. By living in her imagination, she escapes responsibility for life's troubles. At the end of the tale when she has to face her real identity, she dies.


Truman Capote

On December 1927, Capote wrote a letter to his friend Robert Lonscott: "I showed Garbo the story because, in my opinion, it depends on her doing the part. The opinion she gave me wasn't very coherent... but she said, and I think she's right, that it depends on the treatment of the script.... She didn't gave a definitive answer but she didn't closed the door -that was the answer I was expecting....I am reasonably sure that Rossellini would make 'The Dreamers'... but he'll want his wife, Ingrid Bergman, to be the leading actress and he will also want to direct it.... I guess Bergman could do that part pretty well, but after all, my opinion is that this movie is perfect for Garbo. We need to find a director who's not married with an actress".
SOURCES: Capote Book
THE HOUSE OF SEVEN GARBO'S (1952)
In the early 50s, writers Ida Lupino and Collier Young had the idea for a drama titled The House of Seven Garbo's.

It was a story about ambitious young acting students who were living a in Hollywood pension. Garbo never answered Lupino's & Young's letters.


Ida LupinoIda Lupino was an English film actress, director,
and a pioneer in the field of women filmmakers.
SOURCES: GARBO Book
THE LOVE OF D'ANNUNZIO AND DUSE (1952)
Orson Welles wrote this screenplay for Greta Garbo and Charlie Chaplin.


Orson Welles

Welles, who also wanted to direct the film, described the project as a story about two crazy monsters in degenerate hyper-romanticism, with a ridiculous and theatrical passion.

Neither Chaplin or Garbo wanted to do it.
SOURCES: GARBO Book
THE EGYPTIAN (1953)
A costume drama, directed by Michael Curtiz. Producers original wanted Marlon Brando in the lead role and Garbo for the part of Nefer, the seductive mistress.


film poster

It is unknown why she rejected the part. I heard in a TV Doku about Zanuck that he said when one of his producers suggested Garbo for the film: "We don't need Garbo. We have Bella Darvi".

Marilyn Monroe also tried to get the Nefer part. The Film was a major success for 20th Century Fox.
SOURCES: TV Documentary
THE COUNTRY GIRL (1953)
Paramount offered Garbo the female lead but Greta wasn't interested and the part went to Grace Kelly won an Oscar for her performance.


DVD cover
SOURCES: GARBO Book
GEORGE SAND (1953)
In 1953, french magazines wrote that Garbo would star in a film about George Sand with American pianist Liberace in the Chopin role. The film was going to be shot in Paris.


Liberace
SOURCES: French magazines
THAT LADY (1954)
That Lady is a 1955 film directed by Terence Young. It stars Olivia de Havilland as Ana De Mendoza. The film is based on the 1946 historical novel by Kate O'Brien, which was published in North America under the title For One Sweet Grape. The novel was also produced as a play in 1949.

Garbo was the first choice for the role of Ana De Mendoza, but she declined it and Olivia de Haviland got the part.
SOURCES: Notstarring.com
NOT AS A STRANGER (1954)
This was a 1954 novel written by Morton Thompson. The romantic melodrama was adapted into a 1955 film by United Artists.


DVD cover

The female lead role may was offered to Garbo or Greta was interested to star in the film but the part was played by Olivia de Havilland.
SOURCES: GARBO Book
DUSE (1954)
A combined effort by MGM and George Cukor tried again to get a "Duse" film into production with Garbo. She showed no interest.
SOURCES: GARBO Book
THE DEEP BLUE SEA (1954)
This production, based on Terrence Rattigan's play, was going to be a production by London Pictures.

Garbo, again showed no interest in the story and the part went to Vivien Leigh.
SOURCES: GARBO Book