Unrealized Projects 1955-1959
UNKNOWN FILM WITH GEORGE CUKOR (early 1950s)
Will she or won't she return to the big screen? Frequent rumblings of Garbo's reemergence were heard, especially after she became a U.S. citi­ zen and settled in New York . Garbo herself kept the dream alive, tantalizing friends and colleagues. Twice she wrote to George Cukor, hinting of her desire to work with him again.

In a type­written, undated note, she assured Cukor that although she was mired for the forseeable future in everyday details of life, she hoped that he—as her once and possibly future director—was waiting for her return. (Evidently he was, for in her note Garbo also thanked him for a book she had not yet found the time to read; the title is not mentioned, but one wonders if Cukor had hoped to inspire her with a good story.)

But in a handwritten note to Cukor, dated only with the year, 1956, Garbo indicated that she was unable to even discuss any film project with him.
ANASTASIA (1955)
Darryl Zanuck tried to interest Garbo in the role of the princess in Anastasia and offered her 1 Mio USA $. She went twice to see the stage play, then turned down the role.


Ingrid Bergman in the 1956 released film.

Zanuck also wanted Alfred Hitchcock to direct. The film was made in 1956 with Ingrid Bergman.
SOURCES: GARBO Book
A "LETTER OF INTEND (1955)
In Febuary 2006, Garbo's nephew Scott Reisfield gave an interview in Frankfurt/Germany. Here he mentioned that GG signed a "letter of intent" in 1955. Signing a letter of intent is quite a statement for Garbo, in our view.

It is unknown for what project this was related to.

Source: Scott Reisfield interview 2006
MODJESKA: HER LIFE AND LOVERS – STAGE (1956)
A 'Shop Talk' item in Publishers Weekly , 29 September 1951, noting that Garbo was seen in Manhattan's Little Bookshop with 'author-friend Anton Gronowicz', is the sole indication they knew each other personally But such blurbs were routinely phoned or sent in and not always double-checked. Gronowicz most likely 'leaked' it himself – and others to follow.


Modje Helenaska

A 1956 report said three Broadway producers were in a bidding war for stage rights to a vehicle that Garbo was paying Gronowicz to write for her. A rumour at this time was, that Garbo wanted to make a comeback on stage.

The play was written by Antoni Gronowicz and based about the great Polish actress, Helena Modjeska. Modejeska's career and introspective personality closely resembled that of Garbo.

Sadly, she never made her Broadway debut.

Another source wrote that Gronowicz also offered Katherine Hepburn the part.
SOURCES: GARBO Book
ANASTASIA (1956)
After Garbo declned the female lead in this 20th Century Fox production, one rumor was that the producers again tried to interest her for a part in the film.

It was the part of the Dowager Empress. This would have starred her opposite Ingrid Bergman as Anastasia.

Helen Hayes played the Dowager Empress in the final film.
SOURCES: GARBO Book
A NUNS STORY (1956/57)
Based on the best selling novel by Kathryn Hulme. In a Russian book about Garbo I read that this was also suggested for Greta as a possible film.


Audrey Hepburn in the 1959 released film.
SOURCES: GARBO Book
THE ROMAN SPRING OF MRS STONE (1957)
This film production, based on the T. Williams novel The Widow and the Gigolo, was already offered to Garbo in the early 1950s.

Vittorio DeSica wanted to film the novel and even agreed with T. Williams that it might be the vehicle to entice Greta Garbo out of her self-imposed exile. This was not to be, but a certain immortality was assured by casting Vivien Leigh starred in the 1961 Jose Quintero film.


Vivien Leigh starred in the 1961 film.

The Roman Spring of Mrs. Stone turned into a 1961 British motion picture made by Seven Arts-Warner Bros. It was directed by José Quintero and produced by Louis De Rochemont with Lothar Wolff as associate producer. The screenplay was written by Gavin Lambert and Jan Read and based on the novel by Tennessee Williams. The music score was by Richard Addinsell and the cinematography by Harry Waxman.


Movie poster
SOURCES: GARBO Book
CATHERINE THE GREAT – TV (1957)
An American TV channel offered Garbo 100.000 $ for a TV-Film Life story on Empress Catherine of Russia.

Garbo wasn't interested.


Empress Catherine of Russia

Another TV production was made in 1958, starring Sydney Sturgess. The title was Great Catherine (also known as George Bernard Shaw's Great Catherine).
SOURCES: GARBO Book
THE MIRACLE (1959)
Director Irving Rapper says that Garbo wishes to play the role of the Mother Superior in his film. He said that Garbo made the initial approach to him. Rapper was very excited when he heard of her interest.

The Director believed that she would like the part and that she would be perfect for it. But once again nothing materialized. The film was made in 1959 without Garbo.

The Miracle (USA 1959) is a remake of a 1912 German film Das Mirakel directed by Cherry Kearton and Max Reinhardt, which in turn was based on a 1911 Karl Vollmöller pantomime play of the same name. The 1959 film version stars Carroll Baker and Roger Moore and was directed by Irving Rapper for Warner Bros. It was two hours long and shot in Technicolor.


VHS cover
SOURCES: GARBO Book
THE TESTAMENT OF ORPHEUS (1959)
Testament of Orpheus (French: Le Testament d'Orphée) is a 1960 released film directed by and starring Jean Cocteau. It is considered the final part of the Orphic Trilogy, following The Blood of a Poet (1930) and Orphée (1950).


DVD cover

In the cast are Charles Aznavour, Lucia Bosé, Maria Casarès, Nicole Courcel, Luis Miguel Dominguín, Daniel Gélin, Jean-Pierre Léaud, Serge Lifar, Jean Marais, François Périer and Françoise Sagan. It also includes cameo appearances by Pablo Picasso and Yul Brynner. The film is in black-and-white, with just a few seconds of color film spliced in.

Jean Cocteau also invited Garbo to appear in a short scene with Picasso in this surrealist film. She declined and told him that Film producers want her to do today what she did before in order that people would say she can no longer do it.

The film was made in 1960 without Garbo.
SOURCES: GARBO Book
NEW GIRL IN TOWN (1959)
European magazines reported that Garbo was offered to star in a movie version of the muscial, New Girl in Town.

New Girl in Town is a musical with a book by George Abbott and music and lyrics by Bob Merrill based on Eugene O'Neill's 1921 gloomy play Anna Christie. It is about a prostitute who tries to live down her past. New Girl, unlike O'Neill's play, focuses on the jealousy of the character Marthy and on love's ability to conquer all. The musical ends far more hopefully than the earlier play.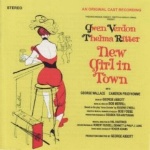 Original musical album
The Broadway production opened on May 14, 1957 at the 46th Street Theatre, where it ran for 431 performances. American actress, Gwen Verdon played Anna.

Garbo played Anna Christie already in 1930, it was her first talking picture.
Source: News magazines
CHERI (late1950s)
Based on the 1920 novel by french writer Colette.

In 1959 Garbo obliged Anita Loos by attending a matinee of her adaptation of Colette's Chéri. Loos saw Garbo as a lovely, poignant Léa, but clearly the actress didn't like the play; all she spoke of after seeing it was her admiration for Colette.

Cheri , tells the story of the end of a six year affair between an aging retired courtesan – Léa and a pampered young man, Chéri. In 19th-century Paris, formidable courtesan Lea, a once-breathtaking and sought-after beauty, is still beautiful in middle age, albeit a bit wiser and more wistful. A friend, Peloux, herself an aging courtesan, sends Lea her only son Fred (affectionately known as Cheri) to be groomed in the ways of the world. Cheri, a selfish, self-centered young man in his 20s, is almost excessively gorgeous.


French novelist Sidonie-Gabrielle Colette

And Lea, a woman who is well beyond the infatuation stage and certainly well aware of all of his many frailties, is simply besotted with him. Under her care, Cheri is spoiled, pampered, gifted with expensive presents, and indulged in every possible way, from sexual to culinary delights. In his own pompously careless way, Cheri loves Lea as well, calling her "noun-noun," and partaking of her generosity, in bed and out, like a child.

And so goes the relationship–Lea, looking over her shoulder at approaching age and the subsequent loss of her looks; and Cheri, taking everything she has to offer with complete abandon.

Until his mother declares him groomed quite enough–and arranges a suitable marriage for him with a beautiful young woman.

This rumored film version was to star Garbo as Léa and Marilyn Monroe as her young lover Chéri. I can't remember where I found the info about Cherie with Garbo and Marilyn.


Marilyn Monroe as Chéri

I think that someone suggested Garbo the idea or I found it in a Marilyn Monroe book. I have to search my books again.
SOURCES: GARBO Book or MARILYN book.
MRS DALLOWAY (late 1950s)
Based on the novel by Virginia Woolf, detailing one day in protagonist Clarissa Dalloway's life in post-World War I England. This was an idea to filmed with Garbo for the big screen. Nothing turned out.


Virginia Woolf

Mrs Dalloway (published on 14 May 1925) is a novel by Virginia Woolf detailing a day in the life of protagonist Clarissa Dalloway in post-World War I England. Mrs Dalloway continues to be one of Woolf's best-known novels, owing in part to the popularity of Michael Cunningham's Pulitzer Prize-winning novel The Hours, and Stephen Daldry's movie adaptation of the same name.

SOURCES: GARBO Book
LA TOSCA (late 1950s)
Fashion photographer George Hoyningen-Huene suggested George Cukor (he worked with Cukor on Judy Garlands A Star is Born and Marilyn Monroe's Let's Make Love) the idea to make a non singing film version of the opera La Tosca with Greta.

Tosca is an opera in three acts by Giacomo Puccini to an Italian libretto by Luigi Illica and Giuseppe Giacosa, based on Victorien Sardou's drama, La Tosca. The work premiered at the Teatro Costanzi in Rome on January 14, 1900.


Tosca

Another source wrote that Hoyningen-Huene suggested this idea in the mid 1940s. The photographer made colored photo session with Garbo in 1951.
SOURCES: GARBO Book
AT THE GRAND aka GRAND HOTEL: THE MUSICAL (1958/59)
In 1958 a musical version of Grand Hotel, called At the Grand, was premiered on Los Angeles and San Francisco stages. It was doing good business and soon the rumor appeared that Hollywood plans a movie version of this musical.

Magazines reported that Garbo was offered to reprise her role as the fading prima ballerina, in this new production. No more infos are known.

At the Grand was a musical with a book by Luther Davis and music and lyrics by Robert Wright and George Forrest, with additional lyrics and music by Maury Yeston. Based on the 1929 Vicki Baum novel and play, Menschen im Hotel (People in a Hotel) and the subsequent 1932 MGM feature film.


Grand Hotel: The Musical

The musical focuses on events taking place over the course of a weekend in an elegant hotel in 1928 Berlin and the intersecting stories of the eccentric guests of the hotel, including a fading prima ballerina; a fatally ill Jewish bookkeeper, who wants to spend his final days living in luxury; a young, handsome, but destitute Baron; a cynical doctor; and a typist dreaming of Hollywood success.

Davis, Wright, and Forrest first adapted Baum's story in 1958 under the title At the Grand, changing the setting from 1928 Berlin to contemporary Rome and transforming the ballerina into an opera singer closely resembling Maria Callas to accommodate Joan Diener, who was scheduled to star under the direction of her husband Albert Marre.

All of them had collaborated on the earlier Kismet and anticipated another success, but Davis' book strayed too far from the story familiar to fans of the film. When Paul Muni agreed to portray Kringelein, the role was changed and expanded, with the character becoming a lowly hotel employee whose stay in a hotel suite is kept secret from the management.

Flaemmchen became a dancing soubrette, Preysing and his dramatic story line were eliminated completely, and two deported American gangsters were added for comic relief.

At the Grand opened to mixed reviews and good business in Los Angeles and San Francisco, but when an unhappy Muni refused to extend his preliminary contract and left the production, producer Edwin Lester decided to cancel the Broadway opening scheduled for September 25, 1958, and everyone moved on to other projects.

The film was never made and the musical was cancelled. More than three decades later, Davis, Wright, and Forrest decided to dust off their original material and give the show another try and in 1989 the musical was re-opened and turned into a big success.

SOURCES: Wikipedia, American magazine
ANNA KARENINA - RADIO (late 1950s)
In the late 1950s, William S. Paley invited Garbo to lunch, having suggested through an intermediary that he would like to discuss a CBS radio production of Anna Karenina.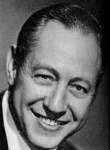 William S. Paley
She would be invisible, a voice. But nothing came of it; Paley never even men­ tioned the project to her. Apparently he had only wanted to be seen in Garbo's company.
SOURCES: GARBO Book