Unrealized Projects - Others
ARABS (unknown Date)
It seems that Arabs often made proposals to Garbo. One offered her $50 million to attend a single dinner party!

She declined.
SOURCES: GARBO Book
GARBO BIOGRAPHY FILM - TV (1993)
A rumor was, that American actress Jane Seymour tried to get a film done, based on Garbo's Life.

Seymour was a big Garbo fan and it is said that she admired Greta since she was a child and this would be the highlight of her career.

I don't know if this is true.
SOURCES: American magazine
GARBO BIOGRAPHICAL FILM (1995)
An American Gossip magazine wrote that American actress Uma Thurman may will star in a film about Garbo's life.

No details are known.
SOURCES: Gossip Magazine
GARBO QUIZ SHOW (Germany 2000)
Back in the late 1990s, the German TV station ZDF had a Quiz Show called Risiko. The very successful show ran from 1998 to 2002 and was moderated by German host Kai Böcking. The candidates had to answer special questions to a self-chosen topic. They produced 800 shows and gad topics from Madonna to Beethoven.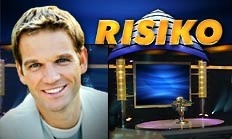 In 2000 they also wanted to produce a show around Garbo. One of Garbo's biggest fans, Werner D., was choosen as the "Garbo candidate" and studied for almost 9 month the life and work of Garbo. But due of unknown reasons (rumor was that the channel would have get into copyright problems if they would show trailers form Garbo films) the "Garbo" show was cancelled.
SOURCES: ZDF, Werner D.
WHEN BOGEY MET GARBO (2002)
This was a planned live action canine musical, similar like Cats and Dogs (USA 2001). 20th Century Fox And Regency Enterprises wanted to produce this live-action dog musical, that Daniel Bernstein wrote with Jonathan Treisman.

It was described as being in the vein of Cats & Dogs, the pitch is a West Side Story tale set in the canine world of purebreds vs. mongrels. Bernstein also will write the musical lyrics for the film.

The pitch is based on a story treatment titled When Bogey met Garbo, by Joseph Lawson, which Treisman optioned and enlisted Bernstein to come aboard. Bernstein came up with the original pitch for the project, and the duo took it out to studios.

"This film leaves 'Lady and the Tramp' in dust," Bernstein said. "It packs the emotional punch of 'West Side Story,' yet children will be able to relate to it. I recently adopted a baby girl and have started to think about kids' films. This story fits the mold not only because it's so entertaining, but it has a moral to it, which I love."

The film was never made. It is unknown what happened with the project and how much "Garbo & Bogart" would have been in the actual film.
SOURCES: Internet
TURE SJOLANDER MOVIE PRODUCTION (2006/07)
Reporter Sjolander anounced in 2006, that he is going to do a Documentary based on Garbo's and Stiller's very first voyage to America and Hollywood in 1925.


Garbo and Stiller arrived in New York

It is rumored that the film is still in production and may will be released in late 2007.
SOURCES: Internet
GARBO BIOGRAPHICAL FILM (2007)
Uma Thurman has expressed an interest in being cast as Greta Garbo in a film about the reclusive star, based on a screenplay by writer Dr Mia Sperber.


Uma Thurman
SOURCES: Internet
GARBO BIOGRAPHICAL FILM (2006)
Hollywood psychic Kenny Kingston said that dead actress Garbo has tired of championing Michelle Pfeiffer to play her in a long-awaited biopic and now wants Charlize Theron to take on the role.

Garbo, a long time client of Hollywood psychic Kenny Kingston, has allegedly become a regular visitor to the celebrity medium since her 1990 death, and is upset that Tinseltown still isn't planning to make a biopic about her amazing life.


Michelle Pfeiffer Charlize Theron

Kingston says, "Garbo wanted Michelle Pfeiffer to play her for the longest time and, frankly,she's tired of waiting. I even called Michelle Pfeiffer's husband, David E Kelley, once and told him that Garbo was a big fan of his wife. But she is tired of waiting and now she wants Charlize Theronto play her."
SOURCES: Internet
GARBO - THE FEATURE FILM (2008/09)
In early 2007, All-round talent Buddy Bregman announced on his website that he is planning a Garbo feature film based on her life.

Bregman has countless producer and director credits and he said that he wrote the screenplay for one of his dream projects titled Garbo.

Garbo was going to be a Bio-Pic of Greta Garbo, and her on-again / off-again relationships with stars of her era, such as Marlene Dietrich (!!).

A narrow focus on the greatest actress in the history of film, the woman behind the camera, revealing who she was - a person before her time, living a life dedicated to personal freedom and independence to the confusion of all concerned.

An emotionally complicated, individualistic, and self-contained personality is re-vealed through Greta's personal triangle with screenwriter Mercedes De Acosta and Vogue photographer/designer Cecil Beaton.

Buddy told us back in 2007 that he hoped that Nadja Auermann would play Marlene Dietrich in his Garbo film and that the film would partly be filmed in Berlin.

The scandal

In early 2009 we heard that Björn Höglund would be one of the executive producer with Anna-Karin Eskilsson as GG who also made pictures in 'Garbo style' for a Swedish magazine.


Anna-Karin Eskilsson as GG, Photo copyrighted by: Samsung

All seemed working fine but by the end of 2009, Högland was arrested by Police in Los Angeles. Authorities took Björn Höglund into custody following a raid on the home of Swedish actress Anna-Karin Eskilsson.

When police discovered Höglund hiding in Eskilsson's apartment, the businessman first tried to elude capture by escaping in a car, leading police on a wild car chase through the streets of Hollywood before they finally arrested him on Friday afternoon. On Sunday, the actress Eskilsson was tightlipped about her role in the dramatic arrest of one of Sweden's most-wanted white-collar criminals.

According his Swedish article, maybe the film was a fraud. Derek Reisfield said, via email, that nobody has contacted him and he is not involved in this production.
SOURCES: Buddy Bregman
POLISH GARBO STAGE PLAY (2009/2010)
Another Garbo stage is in working progress. This time it is ging to be a Polish production. The theme of this stage drama will base on Garbo's personality - not her personal life.

More info is not known at the moment. It is possible that it may will premiere one day in the future.
SOURCES: stage writer
GARBO AND ME - STAGE PLAY (2009/2010)
In spring 2009, there was an article which talked about an upcoming theatre project (probably on Broadway) on the life of Garbo and in particular her relationship with Mimi Pollack (probably based on Tin Andersén Axell 2005 released book, Djävla älskade unge on, about the correspondance between Garbo and Pollack).

The Broadway actress Kate Shindle, is to star in this play and it will be written and produced by Joshua Rosenblum and Joanne Sydney Lessner. A similar play premiered in europe last year. Go HERE!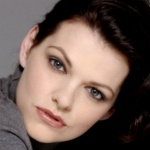 Broadway actress Kate Shindle
Rosenblum and Lessner may will writing a show just for Shindle. "We once said to her, 'We'd love to write a musical for you,' and she said, 'Well, I've always wanted to play Greta Garbo.' So the three are developing 'Garbo and Me.'

"The 'Me' refers to Mimi Pollak, Garbo's life-long love," says Lessner. "When Garbo was in Hollywood, she spent a lot of time saying she wished she could return to Sweden to be with Mimi, and yet, once she retired from films, she didn't do that." Perhaps the musical will explain why.
SOURCES: Internet