Garbo and Beaton in Vogue
- by Gianni -
Introduction
"Vogue" is a fashion and lifestyle magazine published in several countries. One day in spring 1946, Garbo asked her friend Cecil beaton if he could make her passport photograph. Beaton agreed and in the end the shot a full session. On July, 1946, the "Vogue" published thirteen pictures from the famous session Cecil beaton did of Garbo. Later the actress said the photographs were printed without her permission and although she made peace with Beaton, she never completely trusted him again.
The photo-session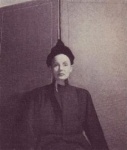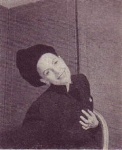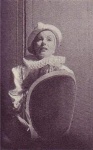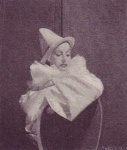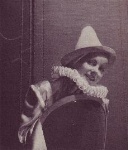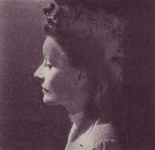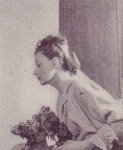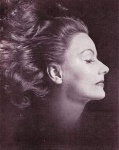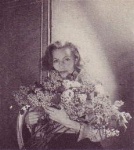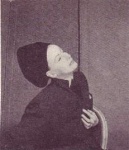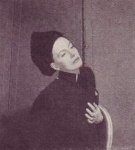 More Pictures
HERE
!
Beaton later wrote: "The sitter arrived wearing a biscuit-coloured suit and polo-collared sweater, her hair a lion's mane. At first she stood stiffly to attention, facing my Rolleiflex full-face as if it were a firing squad. But, by degrees, she started to assume all sorts of poses and many changes of mood. The artist in her suddenly came into flower.

She was enjoying the return to an aspect of the métier that had been her life's work. Could I believe my luck? By degrees I was emboldened enough to ask if she would take off her habitual sweater. Then I brought out some 'prop' clothes – a pierrot's ruff and white pointed hat...
Garbo in "VOGUE"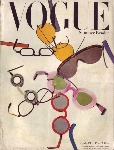 With Greta's permission, he sent the pictures to Alexander Liberman, the art director at Vogue. Liberman "could hardly believe his eyes," Beaton recalled. "Here was a precious windfall of a dozen different pictures of someone who for ten years had resolutely refused to be photographed." The actress had given permission to use one photograph. Disregarding their agreement, Beaton talked Liberman into publishing a full series.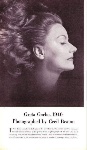 There is little doubt that Beaton's motives were self-serving ones. His primary desire had been to reestablish his reputation at Condé Nast? "I think he bought his way back into a career there by selling [Garbo] out," stated Garbo's friend Sam Green. "He was desperate to get published again in the United States."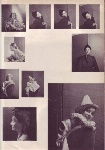 While in Sweden, Greta sent Beaton word that she expected to see only one picture published in the magazine – but it was too late to change. Frantic, the photographer cabled, sent flowers, and placed telephone calls to Stockholm, New York, and Los Angeles; Greta refused to listen to excuses. Finally in October, she accepted his phone call – but not his apology.
| | |
| --- | --- |
| Cecil Beaton - Introduction | |
| Garbo Pictures by Beaton | |
| Beaton and Garbo trivia | |
| Garbo Sketches by Beaton | |
| Garbo related Books by Beaton | |
| Garbo in Beaton's Book of Beauty | |
| Garbo and Beaton in Vogue | |
| Garbo's Letters to Beaton | |
| Garbo Stories by Beaton | |
| Beaton's Garbo article | |

© Copyright 2005 – www.GarboForever.com – Germany – TJ & John – The Webmasters