Garbo in Berlin

"The German people are wonderful they do not "touch" you but they have their arms around you – always."
Greta Garbo, USA 1927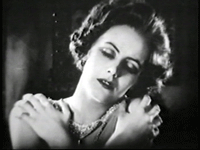 Introduction
The Swedish premiere of Gösta Berling Saga was in early March, 1924, in Stockholm and the Mauritz Stiller directed film was distributed in various lengths to 28 countries worldwide. Just after Svensk Filmindustri (the Swedish filmcompany and producers of the film) sold the distribution rights to Germany, Stiller got a very good offering from Germany 's largest film production company, Trianon A.G. Trianon wrote Stiller and asked him if he would be interested in making some films in Germany. Stiller liked the idea and he already was preparing a new film with Garbo – Odalisken från Smolna. In August 1924, Stiller and Garbo travelled to Berlin for the German film premiere of Gösta Berling Saga and to sort out new contracts with Trianon A.G.

In December 1924, Greta and Stiller came to Turkey for the production of Odalisken. But after only two weeks the production had money problems and the project was put on hold. Stiller went back to Berlin to sort out the problems but it was to late and the film was post phoned.

In January 1925, Garbo's Trianon A.G. film contract was sold to German director G. W. Pabst who heard about the Odalisken situation in Turkey and went to the Trianon offices and told them that he wants to use Garbo for his new Sofa-Film production: Die Freudlose Gasse (A Joyless Street). The film was a big success. After that, Pabst was considered one of the big directors and Garbo was offered a Film contract in Germany……..
Gösta Berling Saga - Premiere in Sweden
The final version of Gösta Berling Saga was nearly four hours long. Part 1 & 2 premiered in early March, 1924, in Stockholm. Greta and Stiller went the premieres. The Swedish critics were okay but it was better received outside of Sweden. Production finished. The final version of Gösta Berling Saga was nearly four hours long. Part 1 & 2 premiered in early March, 1924, in Stockholm. Greta and Stiller went the premieres. The Swedish critics were okay but it was better received outside of Sweden but it turned Garbo into a Swedish star. After the premiere of Gösta Berling Saga, Stiller had another project in mind with Greta and his "Gösta" team. He wrote a screenplay, based on a story by Vladimir Semitjov, called Odalisken från Smolna. It is possible that Stiller wanted to produce the picture for Svensk Filmindustri in Sweden.
Trianon A.G.
On March 20 1924, David Schratter, a German producer, wrote Stiller if he would be interested in making some films with Germany's largest film production company, Trianon A.G. Stiller liked the offering and may told Schrattner that he was already working on the screenplay for a new film project. Some time later, he travelled to Berlin and met the German producers. Trianon Film A.-G. had been in existence for a brief ten months when producer David Schratter first approached Mauritz Stiller to make films for them.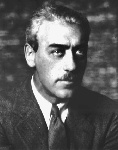 Mauritz Stiller
In late May, Mauritz Stiller signed an agreement of a production with the German Trianon AG. To deliver two films to Trianon – each against a guarantee of 75,000 kronor, There was an option for two additional films at 100,000 kronor each. Stiller retained all Scandinavian rights, including inland.

Back in Sweden he wrote continued working on the screenplay for his next film - Odalisken från Smolna but the German producers told Stiller that they wanted him to make a movie based on a current best-selling novel whose plot centered around a luxury hotel in Germany (could be the novel Hotel Stadt Lemberg) but Stiller refused, arguing that he already bought the screen rights to the story of Odaliske fran Smolna. The Director wished to film only this story and said that if they did not want it he would find backing elsewhere.

Stiller wanted Greta for the lead role in Odalisken and wrote her that she will get the female lead in this new production. During the summer of 1924, Greta also got her driver's license, did some print ads with Vera Schmiterlöw for the dramaten (the Royal Acting school). Odalisken från Smolna was slated to start filming in June or July. This plan was post-phoned and Stiller went back to Germany and re-newed/signed the contract in Berlin.

The new arrangement between Trianon and Svensk Filmindustri allowed Gösta Berlings Saga to be subtituted as the first film under Mauritz Stiller's contract with Trianon. Dearest to his heart was the formation of a giant pan-European film combine. He wanted that this would internationalise the production and distribution of films by such major companies.The companies were Germany's UFA, France's Pathé and Sweden's Svensk Filmindustri. UFA and SF had already tentatively agreed.
Garbo in Germany
On August 16, Stiller, Garbo and Gerda Lundeqvist travelled to Berlin. The journey took two days and for Greta it was the first time abroad. The journey took the better part of two days. Berlin. Greta had never ventured beyond Sweden's tranquil borders, yet there was something familiar about the German capital to "an old soul" – even an eighteen-year-old one . "I will never forget when I came to Berlin. The smell of the city," she reminisced in 1927 . "You can feel it in your breast, when it is coming. ... I could feel the smell long before we were really inside the city – it was as though I had smelled it before .. been there before ..."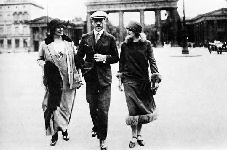 Garbo, Lundeqvist and Stiller in Berlin
The Germans welcomed the Swedish stars warmly. Stiller, Greta and Gerda stayed in Berlin's Hotel Adlon. Officials from Trianon arranged a tour of the city and showed them the modern studio facilities in Berlin. Photographs and interviews with the stars were made and Greta appeared in local newspapers andmagazines.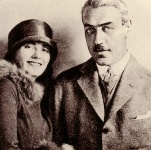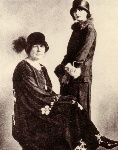 Promotional Portraits for Germany
On August 20, Gösta Berlings Saga, premiered, with great pomp and circumstance, at the Mozartsaal Theatre in Berlin. Mauritz Stiller gave a speech from his box and pulled Greta into the spotlight with him to acknowledge the applause. The German press gave the picture amazing reviews. "The German people are wonderful they do not "touch" you but they have their arms around you – always", Greta told Photoplay in in 1927. Gösta Berling was a great critical and commercial success in Germany, far more than Sweden. Trianon took in 750,000 marks in Berlin alone.
Back in Stockholm
On September 20, Stiller signed a new contract again. He was assigning the Scandinavian distribution of his Trianon films to Svensk Filmindustri. At the same time, he was corresponding with Trianon regarding anew start date on Die Odaliske von Smolny (the German title of Odalisken från Smolna).

Stiller had convinced Trianon that by producing the film in Turkey, fabulous backgrounds, crowds and perpetual sunshine could be obtained for free. By the time he finished his sales pitch, they were begging him to do it. On 10 September 1924, Trianon executive David Schratter gave Stiller a fatal guarantee in writing, telling him 'not to worry' about anything, that the company intended to let him make his film 'the way you want'.

The Germans wanted Stiller to come back to Berlin to for a new meeting but Stiller had some unfinished business in Stockholm and Greta was not yet free from her Dramatiska Teatern contract. In late September 1924 Stiller returned to Berlin and was scouting locations in Constantinople for his upcoming epic motion picture. Finally on November 13, Greta performed in her final production on stage for Dramatiska Teatern and was on her way back to Berlin with a new contract of 5,000 kronor from Trianon in her hand.
Louis B. Mayer
On November 26, Greta finally reached Berlin again. Around the same time Louis B. Mayer and his family arrived in Berlin. The head of American company Metro (soon known as MGM) was in Italy. He checked the progress of the Metro production of Ben Hur. Stiller was introduced to Mayer in his Hotel Adlon suite in Berlin. They talked, in Yiddish and with the help of an interpreter, about films. Mayer wanted Stiller to come to USA and make films for his new formed company – MGM.

The legend is that Stiller said that if they wanted him they also have to sign Garbo. Mayer wasn't sure about signing Greta too. So, Stiller arranged a private screening of Gösta Berling Saga for Mayer. Mayer was sold on Greta by the end of the first reel. He said that it was her eyes. There was a softness and a womanliness about her that Mayer found quite appealing. He said that he would take Stiller, all right. As for Greta, he even wanted her more than Stiller. "I can make her a star", he said. Some time later, they confirmed an oral agreement.

A letter confirmed their oral agreement. MGM would pay his first-class fare to Los Angeles. They wanted him to set sail with Garbo on May, 1925.
Die Odaliske von Smolny – The Film that never was
Finally Stiller started the production of his Odalisken från Smolna. On December 3, Greta and Stiller came to Turkey. The team lived at the Péra Palas Hotel in Constantinople. Garbo's leading men for the film, actors Einar Hansson and Conrad Veidt, would soon follow. For the team the days in Constantinople were filled with preparations and chaotic work. Stiller wanted to shoot the film in Turkey cos it would have been cheaper. But there hadn't been much time to make the proper arrangements during his previous trip to Constantinople and soon production in Turkey would be complicated by the unstable political situation, many foreigners were suspected of being spies.
Odalisken från Smolna told the story of an aristocratic Russian girl, who flees from the political confusion of her homeland and stows away on a ship, hoping to find her lover in Constantinople. But the ship's crew sells her into slavery as an odalisque (concubine) in the harem of a Turkish prince. Some camera and location tests with Greta and Einar were filmed. This footage is lost.

After only two weeks the production had money problems. Stiller used the money advanced to him by Svensk Filmindustri and Trianon only gave the company a small amount of money. The Trianon office never answered the telegrams from Constantinople. On Christmas day, Stiller went back to Berlin to find out what had gone wrong. The Trianon Film AG were rumoured to be bankrupt. The production of Odalisken från Smolna was put on hold.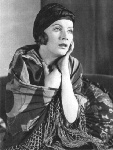 Costume test
Stiller was in Berlin, sorting out the problems. Greta and the whole team stayed in Turkey. She spend her first Christmas away from home. She was invited to the Swedish consulate several times and went to parties there twice. On New Year's Eve, she went to a party in an Oriental gown. It was of red and gold silk, Stiller had purchased it for her. There was a rumor that Einar Hansson and Garbo were romantically involved. Garbo was now waiting for Stiller and hoped that they could start filming soon.
George W. Pabst
The News, that Trianon had collapsed and that Mauritz Stiller and his company were left in Constantinople, already spread around Europe. Director G. W. Pabst (1865-1967), heard about their situation and went to the Trianon offices and told them that he wants to use Garbo.

Pabst was in pre-production of Die Freudlose Gasse (The Joyless Street) This film was Pabst' second film. It is based on Hugo Bettauer's novel Die freudlose Gasse (The Joyless Street), a tale of Vienna during the post-World War I inflation period, contrasting the corruption of the rich with the impoverishment of the middle class.

Pabst's independent Sofar-Film company was unconnected with the big German UFA concern. His friend and assistant director Marc Sorkin had helped him find the money to finance the film at first in Paris. They had already cast Werner Krauss and Asta Nielsen, two of Europe's leading film actors, but were still seeking the perfect actress for the key role of a dutiful daughter who tries to keep up her family's honor.

Pabst tried to buy Greta's contract but the Trianon were uninterested. They told him that nobody can make a picture with her because they still want to make this big picture and that those rumours of bankruptcy were not true. Another rumour was that an American production company might finance the film too. Nothing is known about this. Maybe MGM?
Back to Germany
On January 20, 1925, Greta received a telegram from Stiller. He told her the news that it is impossible to go on with the film. Stiller wanted her to pack his things and that she takes care about her visa. He let her know that he would send money to the Swedish consulate. Stiller send her the money he got from the Pabst/Sofar-Film. Sofa-Film produced Die Freudlose Gasse and bought Greta's contract. Now Greta and Einar Hansson could travel back. Great was shocked when she heard that they would not make the film anymore.

Greta arrived in Berlin on Friday, January 23. The following week she met with Pabst and his producers to discuss her participation in Die freudlose Gasse. The director and his producers did not discuss the financial aspects with Greta – Stiller had negotiated those details before she arrived. She would learn the terms in a letter of confirmation. She agreed to make herself ready for the film, which was to be shot between February 12 and March 26, 1925. "For this you will receive a payment of 15,000 Swedish kronor; 6,000 of which has been paid to you on account," the letter stated. lf retakes were needed, her compensation would be 500 kronor per day. Sofar- Film would supply her wardrobe.
Late January, another contract came to Greta. In the last weeks, Stiller handled the terms with Metro (MGM). He met with the German head of Metro in Berlin. He was told that Metro would not participate in his deal with Svensk Filmindustri. Stiller wanted an involvement in the foreign distribution of his future American films by SV. On February 3, he sent Greta in to sign her letter of intention. Greta was guaranteed 40 weeks' work each year. She was to leave no later than April 15, 1925. A formal contract would be signed in California.
Garbo Portraits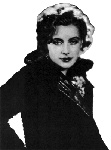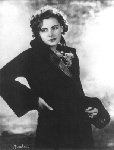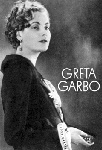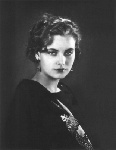 Berlin/Germany, March 1925 - By Atelier Binder

Life and Work in Berlin
On February 16, she made a film test with Pabst. Die Freudlose Gasse began principal photography the following day. Stiller made a private arrangement with Pabst for Garbo to be photographed on Kodak-Pathé film, then considered the finest film stock available (most European productions used the less sensitive Agfa film).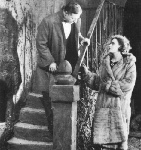 Garbo and Pabst on the film-set
Due in part to the especially strong lights they had used, the test with cameraman Guido Seeber revealed a nervous twitch. The more film they shot, the more it became obvious to Greta that something was wrong. Some 290 of the first 300 feet shot were allegedly deemed unusable until Seeber employed an old cinematic trick: by shooting at a faster film speed, the blinking would barely be perceptible when the footage was projected at the normal speed.

The first scenes to be shot were the crowd scenes outside the butcher shop, a microcosm of the greed and suffering in the Viennese streets. Greta was sure she was going to be awful without Mauritz Stiller to guide her.

Finally, Stiller agreed to coach her on the side. She spent 12 to 14 hour days with G. W. Pabst, then returned to the hotel to work with Stiller on the next day's scene. One day, he thought that she is strong enough now and he returned to Sweden. Greta could not wait to return to Sweden too. Greta was alone now in Berlin, one of the most exciting cities in the world. Pabst reportedly fell in love with Garbo during the making of the film and it is rumoured that they have had an affair.

Stiller's disappearance from his protégé's side left Greta alone to face the challenge of Berlin. Greta was 19 years old and in one of the most exciting cities in the world.
Die Freudlose Gasse
Although Die freudlose Gasse was set in Vienna, much of the neurosis and uncertainty of life in Berlin during the 1920s was incorporated into the film. It was to be Pabst's contribution to the "street" films of the day. Its tale of moral and social chaos lays out the separate but intersecting stories of Grete (Garbo) and Maria (Asta Nielsen), who never meet but form a dramatic counterpoint to one another. Garbo is the virtuous girl compromised by rogues: at work, they think she's tired out from carousing when, in truth, she was waiting in line all night at the butcher's. She is oblivious to the money her boss stuffs in her pocket, but her co-workers see the bills as incriminating. Her father makes her buy a costly coat on credit, and when she wears it to the office, she is fired and pushed toward prostitution. By contrast, the Nielsen character willingly prostitutes herself and commits a murder.
For Decades there was this rumour that Marlene Dietrich played a minor role in this film. A dark-haired woman waiting in the butcher shop line is often mistaken for Marlene. Actually Hertha von Walther. She had a much larger role in the original uncut version of the film.

The Die freudlose Gasse premiered simultaneously in Berlin and Paris on May 18, 1925, to excellent critical reviews, at least from the political left. While at the time virtually every export market demanded significant revision, and other countries banned the film outright, today it is considered one of the classic German films of the era.
No film contract with Germany
Greta was very critical with her own work, she was not so pleased with her acting in The Joyless Street . She wrote to her friend Mimi Pollak , "Here I am in a film that I know will be so rotten that you won't know me when you see it. No director myself, I have no technique, no daring." Her lack of satisfaction regarding her time in Constantinopleand Berlin is clear from the rest of her letter: "I shall never forget these last four months that I've lived abroad–I've experienced so many hurtful things."

In early April 1925, Greta returned to Stockholm. She hasn't seen her family since 4 month. Her friends and family were surprised. Greta transformed into a new woman. She was better dressed, looked smart but was looking tired. Greta wanted to talk about her work.

Stiller didn't know what to do with their future plans. He was still in conflict where to go. Germany or America? Greta was upset about it. She had fears about her future too. Stiller still hoped that Metro (soon to be called MGM) would change their mind about a SF involvement. In mid April, the German film company UFA send "Miss Gabor (!)" an offer. It was a 2-4 years contract. She never signed.

What were Stiller and Garbo's itineraries in Germany?
1. April 8 -10, 1924: Stiller in Berlin, meeting Schrattner for a first real business talk.
2. August 15, 1924: GGs (first) and Stillers second arrival in 1924.
3. Unknown day, early September: Garbo returned to Sweden. Stiller too or later? (unknown)
4. October 3, 1924: Stiller returned to Berlin.
5. Early November, 1924: Stiller went to Turkey
6. November 10: Stiller returns to Berlin
7. Unknown day, mid-November: Stiller returned to Sweden.
8. November 26: Stiller and Garbo (second time) came back to Berlin.
9. November 27: Stiller and Garbo go to Turkey.
10. December 24: Stiller returns to Berlin
11. January 23: Garbo returns to Berlin
12. Unknown day, early April 1925: Greta returned to Stockholm.
13. Unknown day, 1925: Stiller returned to Stockholm