Hotel/Restaurants/Caffees....
The Greta-Garbo-Street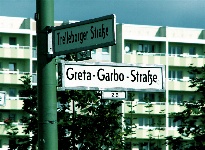 In Berlin/Pankow (Germany) there is a "Greta-Garbo-street". The street (Greta-Garbo-Strasse) was re-named on March 15th, 1999. The street is next to the Arnold-Zweig-Strasse (from the Trelleborgstrasse to Neumannstrasse).
Thanks to Bea and Andre
Garbo at "The Sims" - The "mini" bar
The Sims is a strategic life-simulation computer game. Someone builded there a Garbo "Mini-Bar".
More Info HERE!
Thanks RubyRed
Garbo bar
There is a resturant/bar called Garbo - Ristorantino Piana Bar in Bologna Italy. Home of the oldest university in the world, Bologna is the capital city of Emilia-Romagna (the Region where I was born and I live) in northern Italy; it is renowned for its culinary tradition: tortellini, tagliatelle al ragù, lasagne, mortadella...

An advertising of Bologna appears in As you desire me.
More Info HERE!
Thanks RubyRed
Garbo Pub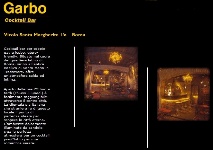 There in the typical district of Trastevere in Rome there is a small gay cocktail bar called Garbo, but I'm not sure if it was to related to Greta. Recently I have been two days in Rome, so I have had a look around... The local is in a crumbling alley and it is for members only.
More Info HERE!

Thanks RubyRed
Grand Garbo Restaurang & Nattklubb
There is a resturant in Sweden called Grand Garbo.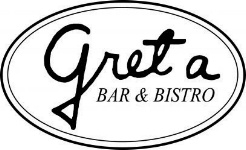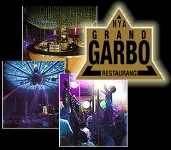 Located at Landsvägen 67, 17265 Sundbyberg - Sweden
Thanks RubyRed
Restaurant GARBO
There is a resturant in France called Garbo.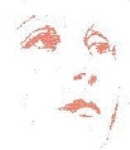 Located at 15, rue Berthe Molly 68000 COLMAR - France

More Info HERE!
Thanks RubyRed
Garbo's/Garbo's Dinner Theatre

There is a resturant in Gran Canaria, Spain called Garbo's/Garbo's Dinner.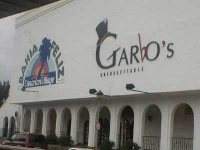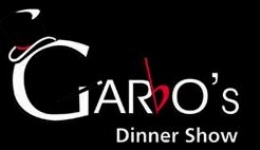 More Info HERE!
Thanks RubyRed
Garbo Bar
There is a bar called Garbo in Germany located at Raeberstoeckli-CH.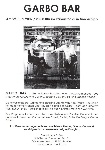 Thanks RubyRed
Garbo Piano & Jazz Bar
In Mexico there is a gay piano & jazz bar called Garbo. Its not related to Greta at all.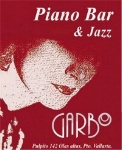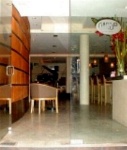 More Info HERE!
Other "Garbo" restaurants or cafes
There are/were restaurants bearing her name in Milwaukee, Pittsburgh, Westbury, Long Island, and many other cities – none of them paying/paid royalties.
Source: Barry Paris - Garbo
Cafe Garbo
In Tokyo (Japan) there is or was once a Cafe called Cafe Garbo.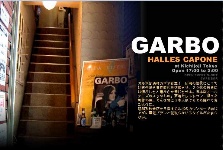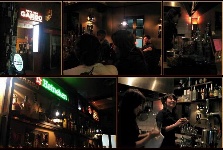 More Info HERE!
Source: Barry Paris - Garbo
The Garbo Villa
In Cannes (France) there is a hotel called La Villa Garbo. Its not related to the actress.
Purchased in 2003 by Christine and Guy Welter, the former Gabres hotel has been entirely renovated: only the magnificent façade dating back to 1884 and listed as a historic monument has been conserved.

An exclusive concept of luxury hotel residence, the Villa Garbo and its 12 apartments, all very spacious, will welcome guests expecting independence and intimacy as well as the best standards of hospitality service.

Besides, the Villa Garbo will benefit from the savoir-faire and well-known hospitality of the Cavendish hotel owners.

Each apartment of the Villa Garbo has been decorated by famous interior architect Christophe Tollemer. Always inspired by the Mediterranean influences, the modern walls and stylish colors enhance the classic Mis en Demeure furniture and the Pierre Frey textiles.
For more Info click HERE!
The Garbo Nightclub
American nutritionist and one of Garbo's friends, Gayelord Hauser had a splendid Villa in Letojanni (near Taormina, on the Sicilian Ionian Coast) where often Garbo spent her vacation.

Today, the Villa is a nightclub known as Villa Garbo Night.
For more Info click HERE and for more photos HERE!
Thanks to RubyRed
Garbo Pensionat
This is a Russian pensionat called "Bed&Breakfast Garbo". It is indeed inspired by Garbo.
More Infos HERE!
Gösta Berling's Saga room
The Hotel "Rival Ab" in Sweden is owned by ABBA's Benny Andersson and is placed in central Stockholm. It has a room 'themed' around Gösta Berling's Saga.

De luxe room in green, with movie scenery out of Gösta Berling's saga with Garbo.
More Info HERE!
The white Greta Garbo room
A white room in Ibiza 's Hotel El Palacio, is called Greta Garbo.

In the Hotel, Palacio, you will find a pink Marilyn Monroe suite, the white Greta Garbo room and other suites and rooms for James Dean or Walt Disney.

The rooms and suites are decorated with Hollywood memorabilia's.
Garbo "Home"
The Kirkkand Hotel is a decaying 1800's Victorian grand hotel and former house of ill repute that became a designated flophouse, The Kirkland Hotel. The hotel is affectionately known as: "The Greta Garbo Home for Wayward Girls and Boys"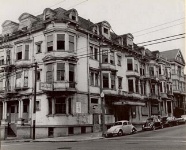 It is known worldwide in Peter, Paul and Mary's song My Name is Jack.
More Infos HERE!
Cafe Garbo
Another "Garbo Cafe", this time from Muenster (Germany). It is indeed called "Cafe Garbo" and related to Greta.

They have Garbo portraits and paintings on their walls and it is located next to a Cinema/Movie Theatre. On their menu cards they have a salad plate called "Greta" with olives, tuna, ewe's cheese and/or eggs.
The Garbo Cafe and Bistro is located in the Warendorfer Straße 45-47 in Muenster (Germany).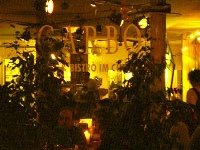 More Infos HERE!
Hotel Garbo
In Florence/Italy, there is a hotel called, La Casa del Garbo. It is not known if it is related to Greta Garbo.
Casa del Garbo stands in the heart of Florence, part of the historical architectural backdrop of Piazza della Signoria, directly facing the Palazzo Vecchio.
The property is part of the Uguccioni Palace. Since the 16th century it used to host a nunnery: the Monache degli Angeli, who added to the building the 17th century Annunciation tabernacle ascribed to Matteo Rosselli.
Garbo - The Swedish Restaurant
This is a restaurant called GARBO'S. Located at 42 Crawford Street, London in England.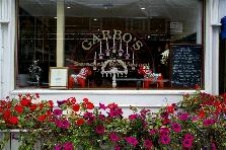 Garbo's is very cosy inviting Swedish restaurant close to Baker Street. It had a "bistro like" atmosphere, but the quality and attention to detail of a quality restaurant. It was cosy, cheerful and intimate. The floors were polished wood, the walls were painted white and decorated with a large amount of memorabilia including; pictures of the Swedish royal family, copious prints of Great Garbo and a very large moose's head (the eyes of which seemed to follow me around the room).
The tables were laid with linen cloths and napkins, with a touch of the IKEA in the condiment display. There was a fresh carnation on every table. This restaurant has been there for a few years and has a good reputation.
More Info HERE!
Thanks to Nici and Kata
Garbo Restaurant
In 1991, a Restaurant called Greta's Krog & Bistro, opened at Blekingegatan 32 in Södermalm/Sweden. Blekingegatan was of course the street were Greta and her family lived when Greta was a child.

The Restaurant had Garbo posters and pictures - everywhere. But it wasn't a success and it was closed one year later. Now there is a very good Italian Restaurant but sadly with NO Garbo conection.
Garbo Cafe
There also was a "Garbo-Cafe" in Stockholm. It was closed in the mid 1990s. Infos are hard to find.
Hotel Garbo
The hotel "Garbo" is in Verbier/Switzerland. It has nothing to do with our Garbo.
More details HERE!
Thanks to Patrick
Garbo - Room
At the Castle of Haringe, today it is a hotel in Vasterhaninge (in the Stockholm area), they dedicated a special room to Garbo, called "The Garbo-Room". They also have rooms dedicated to Josephine Baker and Zarah Leander.
More details HERE!
Garbo - Bar
Ibiza (Spain), back in the 1980s they had a "Garbo" bar. No infos are known. We are not sure if it was to related to Greta.
Thanks to Patrick