Chez Garbo: The Musical
- by Michelangelo Alasa -
PREMIERED
1998 in New York
PROMO PICTURE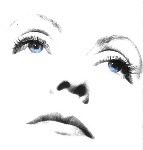 COUNTRY
USA
INFOS
Chez Garbo was a musical that featured Brenda Bush as Young Garbo, Greg Purnhagen as Mauritz Stiller and Reet Roos Varnik as the mature Greta Garbo. It was written and directed by Michelangelo Alasa. The musical was premiered in 1998 at the DUO theater in New York.

On September 18, 2005, on Garbo's c entennial, the musical was re-relased under the name Garbo...returns. It was a full revisiting of the musical Chez Garbo which ran at DUO Theater for 320 performances in 1998/99. The Musical soundtrack is available on CD and is quite beloved by many Garbo fans.
PICTURES FROM CHEZ GARBO
CREDITS
Reet Roos Varnik
Brenda Bush
Gregory Purnhagen
Jason Fleck
Denise Girona Fernandez
Dale Stine...
MUSICAL SCORE
Lyrics and Music by: Michelangelo Alasa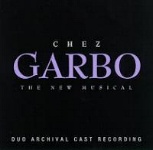 Come To Me
Only In A Film
I See Myself
Stiller Taught Me
Born To Be An Artist
I'm Free At Last
Still Down There
Just Let Me Love You
Just Let Me Love You (Reprise)
In The Quiet Hours
Stars
Marry Me
Pay The Price
Garbo On The Run
Reach Out For Love
In A Perfect World
Come To Me (Reprise)
SYNOPSIS
Chez Garbo takes place in the living room of Garbo's East Side apartment. It was here, in her private sanctuary, the she spent that last fifty years of her life secluded from the world surrounded by her extraordinary collections of painting, antiques and memories.
GARBO...RETURNS
Garbo...returns was a weeklong production of CHEZ GARBO that Michelangelo and his team (DUO theater) produced to honor the 100th Anniversary of Garbo's death in 2005.
VIDEO - FILE OF I SEE MYSELF

The Video was made by DUO theater to promote Garbo...returns.
VIDEO - FILE OF GARBO ON THE RUN

The Video was made by DUO theater to promote Garbo...returns.
THE DUO THEATER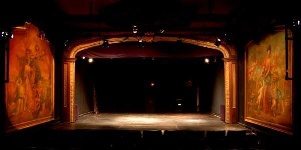 LINKS
Garbo Musicals - Introduction

Garbo...the Musical

Garbo - the Musical

Chez Garbo: The Musical

Garbo's Cuban Lover

Garbo Ríe

Hollywood: Ritratto di un Divo

GG - En musikal om Greta och Gilbert
| | |
| --- | --- |
| Garbo's Musicals and Stage Plays - Introduction | |

© Copyright 2005 – www.GarboForever.com – Germany – TJ & John – The Webmasters