Greta Garbo – The Legendary Star's Secret Garden in New York
This 1990 article, for Architectural Digest, was written by Gray Horan.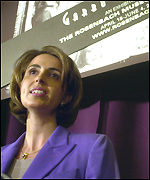 Horan is Greta's beautyful Grand-Niece.
You can find the article HERE!
Similar Apartments
Similar Apartments in the 450 East, 52nd Street and how the look today.
Garbo's Estate
Greta died in April 15, 1990, in New York. Her niece, Gray Reisfield was her sole heir. Part of Garbo's estate was sold in an 1990 Sotheby Auction. It was called: 'The Greta Garbo Collection'.

An Exhibition of the Collection was held from November 9 to November 13. The preview of the Collection drew more than 7000 people. An Auction was held on November 15, 1990. The event amassed over $19 million.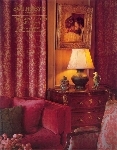 The Auction catalogue, 1990
George and Valentina Schlee
In the fall of 1940, the Schlees purchased a four-story building off Fifth Avenue as the new home for Valentina Gowns. Here Valentina personally oversaw a staff of sixty-five seamstresses and assistants.

Two years later, the principal modeling chores would temporarily shift from the company's owner to its newest client. Garbo was the ideal model, Valentina told columnist Sheilah Graham, because "she has an innate simplicity and a good feeling about clothes and her own beauty." It appeared that she also had a good feeling about the Schlees. Greta enjoyed stepping out in New York. She lunched almost daily with Gayelord Hauser at the St. Regis, went to the movies and dined at the Cotillion Room at the Pierre.
Garbo's Apartment in New York - Introduction

Location of the Flat

Layout of the Flat

Inside the Flat

Neighberhood of 450 East 52nd Street

They said...

Gray Horan on Greta Garbo

© Copyright 2005 – www.GarboForever.com – Germany – TJ & John – The Webmasters